UNFPA: Delivering a world where every pregnancy is wanted,
every childbirth is safe and every young person's potential fulfilled.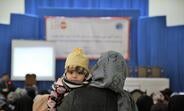 3 January 2018
Engaging Women Civil Society in Family Planning Through Workshops
In spite of significant progress on reduction of maternal and child mortality, Afghanistan is still among the countries with the  highest maternal and child mortality rate. Average family size is high and modern contraceptive use is rather low. Family planning is one of the most cost effective interventions to reduce maternal
27 December 2017
More than Seventy Afghan Mothers to Receive Obstetric Fistula Surgical Repairs
With the technical and financial support of UNFPA, Ministry of Public Health of Afghanistan established its second obstetric fistula treatment centre in Herat regional hospital. UNFPA provided trainings for 9 health workers including surgeons, midwives and an anesthesiologist. In this centre, 27 patients with pelvic floor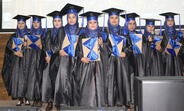 27 December 2017
Afghan Mother's life saved in remote village by Midwife
It was midnight in the remote mountainous village of Arvige in Chesht-e Sharif district, Herat province of Afghanistan. Khurshid, an Afghan mother was 16 weeks pregnant with her 5th child. Amena, 22, the midwife at the UNFPA supported Family Health House (FHH) funded by Italian Agency for Development Cooperation; was examining

UNFPA Afghanistan Biannual Newsletter, Volume II, Issue II 2017

UNFPA is the United Nations agency which leads global efforts to help ensure that every...
No vacancies currently available