UNFPA: Delivering a world where every pregnancy is wanted,
every childbirth is safe and every young person's potential fulfilled.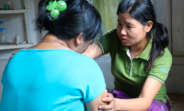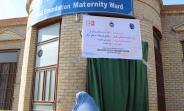 5 April 2017
Giving Life Costs Some Afghan Mothers their Life or a Life of Misery
"I didn't know what happened to me after I gave birth to my first child. I had uncontrollable discharge of faeces and urine," said Arifa, 22. Arifa was afflicted by obstetric fistula, a child birth injury, usually caused by prolonged and/or obstructed labour. It is an injury that affects women who are among the most vulnerable
ANGELS-Family Health Houses in Daikundi-MoPH/UNFPA
UNFPA is the United Nations agency which leads global efforts to help ensure that every...
Five years ago, the Socio-Demographic and Economic Survey (SDES) began as a major...