To help families survive the freezing temperatures in the coming months, UNFPA is working with partners to distribute winterization kits, prioritizing the most vulnerable populations such as female-headed households. The UNFPA winterization kit includes five thermal blankets, two reinforced tarpaulin sheets for added insulation against the cold weather, three thermal sleeping mats, and two jerry cans for water storag...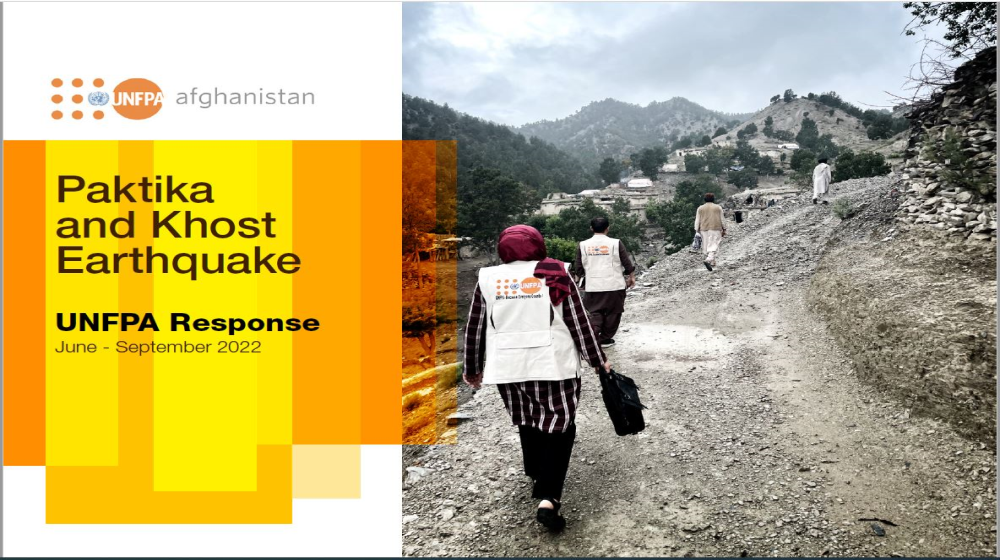 The 5.9 magnitude earthquake on 22 June 2022 resulted in over a thousand deaths and wide-scale destruction in Paktika and Khost provinces in Afghanistan. Thousands of people including pregnant women, adolescent girls and young people were exposed to further harm as a result of the destruction of homes and critical infrastructure. Humanitarian actors immediately responded and scaled-up their interventions to respond....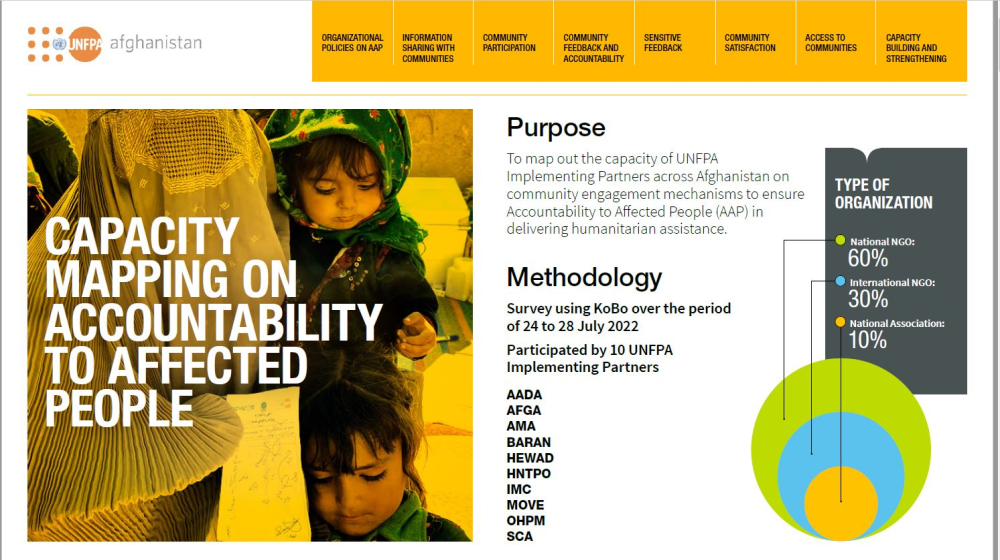 Capacity Mapping on Accountability to Affected Population  (AAP)
Vacancies
Administrative/HR Associate - FT GS7   Job Purpose: The Admin/HR Associate provides leadership in execution of the...