I was 15 years old when I got married and my husband was 22. My sister in law saw me at one of my relative's wedding and made all the arrangements for her brother to have me", explains Sharifa. Forty years later she tells the story of a difficult life marked by the consequences of living with an obstetric fistula for 20 years.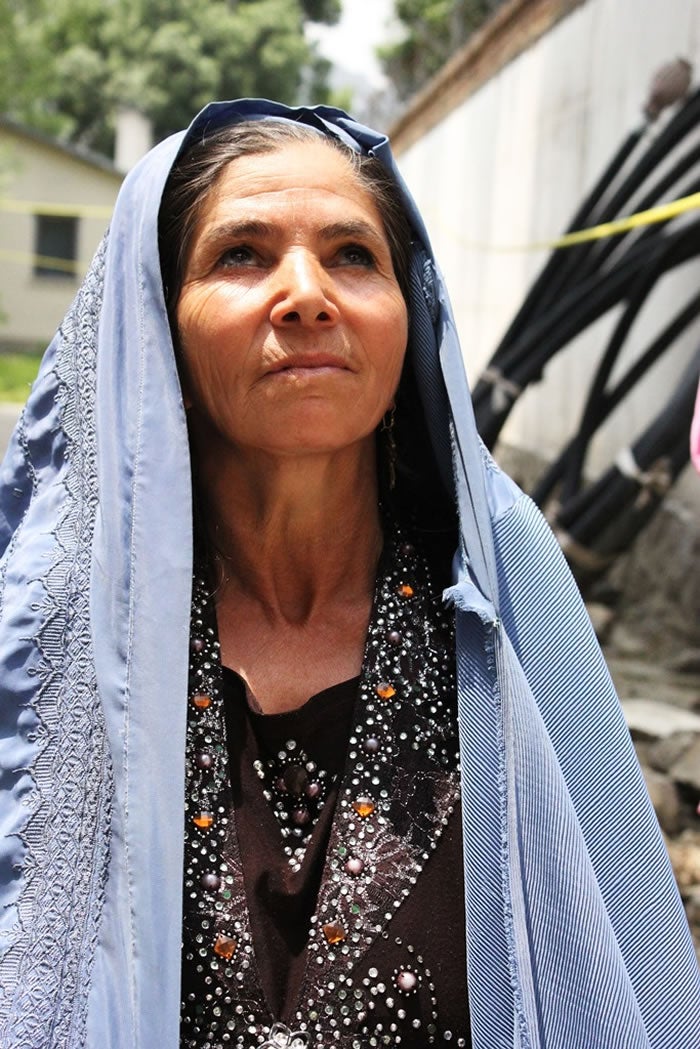 Although her 15 years old are long way gone, she is still beautiful and manages to kindly smile to everyone. She looks fragile in the way she moves, seats, looks and talks, but she is everything but that. We meet her at the Malalai Maternity Hospital in Kabul, the only public health facility in the country that treats obstetric fistula. She was a patient of the hospital four years ago, when her life changed.
"I delivered my first baby girl eleven months after my wedding and five years later I had my second daughter", explains Sharifa. "I delivered four more children, but all of them were dead, I still don't know why. I developed the obstetric fistula delivering the last one", says Sharifa. She doesn't remember how long she was delivering for because she lost consciousness. What she remembers is that after giving birth to her sixth still-born child, a new nightmare began which lasted 20 years.
"I couldn't go anywhere", says. "There were no pampers before, so I had to use clothes, and I couldn't visit any relatives or work". The isolation that Sharifa suffered is just one of the consequences of living with an obstetric fistula, a hole in the vagina or rectum usually caused by labour that is prolonged - often for days - without treatment. Fistula leaves women leaking urine or faeces, or both, and typically results in social isolation and depression.
Sharifa represents the situation of the majority of women suffering obstetric fistula in Afghanistan. According to a 2011 report conducted by UNFPA, 25 percent of women living with obstetric fistula were less than 16 years old when they married. The study, conducted in six provinces, found a prevalence of four cases per 1,000 in ever married women of reproductive age.
Afghanistan has one of the highest maternal mortality rates in the world due to three major killers which include hemorrhage, pregnancy-induced hypertension, and obstructed labor. Many women who survive childbirth suffer subsequently from morbidities such as obstetric fistula.
Sharifa looked for treatment and she survived two operations which were meant to solve her problem but didn't. Because the surgeries were not successful, her husband, together with her family-in-law, decided to find a second wife for him.
"My husband married for the second time because I had this problem. No one wanted to eat anything from my hands, so I started to look for a new wife for him", says Sharifa. "I was the one introducing her to him".
Once her husband married his second wife, Sharifa was alone to solve her health situation. "When I heard about the programme at Malalai Maternity Hospital, he didn't want to support me. I had already two surgeries so he didn't think they will cure me", explains. She asked for her sister's help and with financial support from her neighbors and the support of an adopted son she travelled to Kabul to get her third surgery.
"It's been four years now since I got my life back", says while she