KABUL, AFGHANISTAN – Feeling right at home in an academic environment, 38-year-old Mohammad Jawad Shahab, a lecturer at Kabul University, dreams of pioneering the master's program in statistics and demography at the institution. He, along with his former colleague and current classmate, 35-year-old Habibullah Niazi, are pursuing their PhD studies in statistics and demography at Mahidol University in Thailand thanks to support from UNFPA Afghanistan.
The UNFPA scholarship covers tuition fees, living costs and a monthly stipend for the ambitious academics for their three-year doctorate studies.
Capacity and curriculum development 
Prior to embarking on their studies, both Mohammad Jawad Shahab and Habibullah Niazi were part of the Faculty of Economics at the Department of Statistics and Demography at Kabul University and taught courses in the discipline. The PhD scholarships are part of UNFPA Afghanistan's continued support to the faculty in its capacity building and curriculum development since 2015.
"Upgrading the study modules for the course curriculum – which had minimal content on demography – was seen as essential to comprehensively covering issues around population and demographic trends, dimensions and patterns in the country," says UNFPA Programme Specialist on Population and Data for Development Dr. Bashir Najeeb.
Development aspirations 
Attaining their PhD degrees would not only be a fulfilment of personal dreams for both scholars but also a huge asset for Kabul University. 
At the present time, Kabul University only confers bachelor's degrees in statistics and demography – lack of qualified faculty members, particularly PhD holders, has meant that the institution is yet to offer master's degrees in the subject. Shahab and Niazi's qualifications would enable the university to meet the Ministry of Higher Education's requirement of having PhD holders start a master's program in statistics and demography at Afghanistan's leading public university.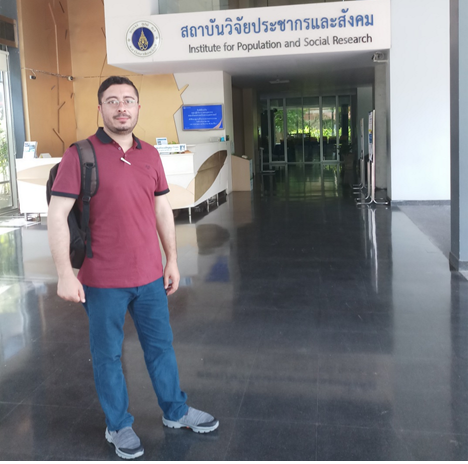 Demography for development 
For Mohammad Jawad Shahab, the UNFPA scholarship translates into the realization of a dream. "Pursuing my PhD studies – something I have long wanted to do – looked like an impossible journey a few years back owing to my financial resources," he recounts. 
He believes that knowledge of demography will be particularly crucial for Afghanistan's development: "Given the rapidly changing demographic landscape in all walks of life in Afghanistan today, specialized education in statistics is the call of the day for both the private and public sector."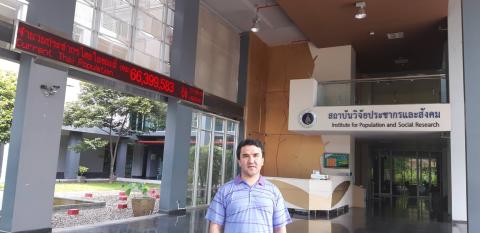 Unlocking potential
UNFPA provides technical and financial support to the Government of the Islamic Republic of Afghanistan – the National Statistics and Information Authority (NSIA), the Afghan Parliament, the Ministry of Economy and Kabul University – in data development and utilization. Such efforts help generate knowledge on population and development for evidence-based decision-making in designing the path to national development.
"It is crucial to train a critical mass of people to work on the interrelated issues of population and development. The scholarship will allow for unlocking the potential of the Afghan people to take the lead in integrating demography and statistics in the development agenda," notes UNFPA Afghanistan Country Representative Koffi Kouame.